Author Joseph Flynn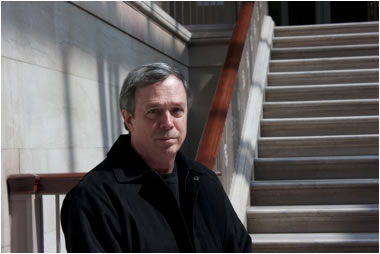 Joseph Flynn was born in Chicago and raised in the shadow of Wrigley Field. He was one of three White Sox fans in the neighborhood, swimming against the tide of the Cubs faithful. Such adversity would later serve him well as he embarked on a career in writing.

His education was both parochial and secular, including, St. Mary of the Lake School, Francis W. Parker School, Loyola University and Northeastern Illinois University.



Mr. Flynn's novels have been published by Signet Books, Bantam Books, Variance Publishing and his own imprint Stray Dog Press, Inc.
Booklist said, "...Flynn is an excellent storyteller."

Why I write
I believe I have stories to tell that the reading public — and I think there is a vibrant one — will want to buy and read. And I'm married to a graphic designer who loves books and is willing to put in the time to make my work look good.
Author's website, blog and twitter account
www.josephflynn.com
www.committingfiction.blogspot.com
@jflynnbooks